About Amaze floor sanding & polishing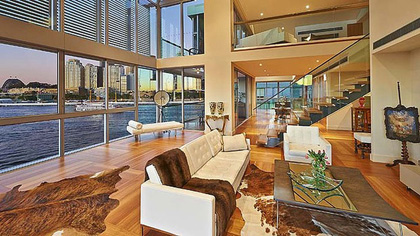 Amaze Floors Pty Ltd
is headed by Director
Raul Prieto
.
Raul
has
over 20 years experience
in this trade.
Once a qualified and licensed trade, the industry took a hit as of 16 September 2009, when the Department of Fair Trading scrapped the need for all flooring specialists to be licenced (previously licenced under Home Building Act 1989). It was a huge blow to Licenced tradesmen that worked extremely hard to receive their licence (4 years documented experience+TAFE+Builder and Architect recommendations).
Being licenced under the Department of Fair Trading meant you had a governing body that could assist you in case of a dispute, gave you the opportunity to check if a tradesman was licenced, and check for past disputes. This is no longer available hence
your choice in tradesmen has never been more important
, there is now no way to check on the experience of the tradesmen entering your home.
Raul
recommends to
beware of sub-contractors as they may not be adequately insured
, they also may lack necessary experience and skills that a previously fully licensed tradesmen acquired over 4 years, prior to receiving their licence. Sub contractors are only paid a percentage of the project, whilst still providing all materials. Current percentage loss is approx 30-50%. With growing costs in this industry it would be difficult for a sub-contractor to provide the same service and materials as a sole business owner.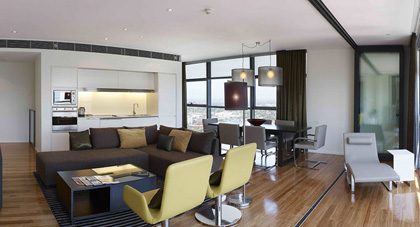 Raul
is assisted by his Partner
Lisa
whom has an extensive background in interior design.
Lisa
does the onsite inspections, bringing samples and years of experience. Most importantly, she brings her ears, and is only interested in your needs and helping you choose a system and look that you will love for years to come.
Domestic projects take first priority, however we do accept commercial projects, for clients whom appreciate high quality workmanship, organisation and support.
Amaze Floors is fully insured
. Public Liability (NRMA), WORKCOVER (GIO).
Raul
recommends prior to any tradesman entering your home, ask for up-to-date Certificates of Currency for both public Liabiltiy and WorkCover insurance. This is important for example In case of a fire caused by the tradesman. Your insurance company may not cover you for a fire caused by a 3rd party. And if the tradesman or staff become injured on your property and are without insurance, you may be implicated. These problems should not be yours! Many trades do not carry these insurances as they are ridiculously expensive! However Amaze Floors would not operate without them and it is illegal to do so.
"The staining expert"
is what
Raul
is well known for. Creating an original colour for every customer. Liming is also one of our most sort after finishes, as done by only a handful in Sydney.
You are safe when you choose Amaze.