Machinery
There is a saying that behind every great man there is a great woman; well this is well applied to floor sanding as behind every great floor sander, is great machinery.
All Amaze Floors tradesmen use the following machinery which provides superior sanding results.
Galaxy BD12 Patented belt/drum sander
Galaxy Machines are built to last. With precision engineering, quality materials and premium quality alloys used throughout the machine makes the Galaxy timeless. The high power motor designed and built by Galaxy allows for durability, productivity and endless operation - perfect for commercial operations.
To help protect the working environment by maximising dust control, Galaxy Floor Sanders feature a specially designed vacuum bag, a dustless, swivel elbow with fitted double "slide seals" and a high volume vacuum fan.
Galaxy machines give the sanding professional the versatility and advantage to take on the most demanding job with ease.
Alto Super 7R Wood Floor Edger
Key Features


Designed for productivity and dependability
Precision fitted integral universal motor components
Precision balanced sanding pad - for a finer finish
Proven as the machine of choice for over 40 years.
Powerful vacuum fan for efficient dust recovery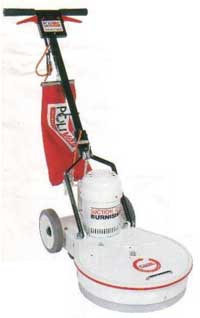 Polivac High Speed Electric Burnisher - Brilliant floor results
When in use, the Burnisher is extremely quiet, utilising the successful in-built vacuum system. When you combine effective dust control with the quick release system for brushes or pads designed to follow the contours of a floor, an outstanding burnishing performance is achieved.