Finishes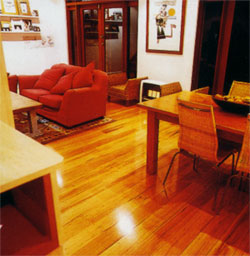 At
Amaze Floors
our finishes that we offer our clients is a serious matter; after all it is our lasting impression.
It's your choice as to the finish you want for your floor. Our staff can assist you in your decision by providing essential information, analysing your floor and your expectations, and give you options to achieve the result you desire.
Over time we have tested most brands on the market, in all categories and now proudly promote the companies and there products promoted on this page.
As we promote our flexibility to our client needs, we will also discuss using other products 'your favourite' on demand.
EnviroMax
EnviroMax by Feast Watson

EnviroMax is a two pack, aliphatic, water-based polyurethane which combines the convenience, and environmental friendliness of a water-based product, with the performance of solvent based products. This product is widely used in commercial applications where fast drying and low odours is important.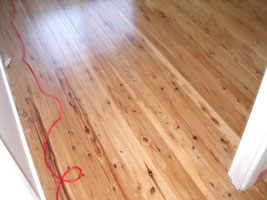 Fast drying, 6 hours
Low odour & low VOC's
Will not 'darken' with age
Non yellowing formula
Excellent adhesion properties
Suitable to re-coat most types of pre-finished floors
Extremely durable, scuff resistance and no 'black heel marking'
Brochures Downloads:
Peerless Wood Floor Systems
Peerless offers a full program of finishes to protect and enhance new and old wood, cork and parquetry flooring. Offering a wide choice of oil resins and maintenance products, Peerless suits both domestic and commercial sites. Peerless systems are used in the nation's premier sports stadiums.
Benefits of Peerless


Excellent wear properties
No drying out, splintering or edge bonding
Safe playing surfaces
Enhances the original natural timber colours
Ongoing maintenance is simple
Technical back-up
Dries to a pleasing finish in 6-8 hours
Solvent odour is minimal
Brochures Downloads:
For more information on Peerless Wood Floor Systems:
www.peerless.com.au
Polycure
Innovative Coating Systems
Polycure's Durapol (solvent based polyurethane's) range of finishes will enhance the natural beauty of your timber floor, be it domestic or commercial. Durapol range is a one pack, clear finish, moisture curing polyurethane that is suitable for timber, cork and parquetry.
Benefits of Polycure


High solids
Clear colourless products
Tough, hard wearing, abrasion resistant
Extremely flexible and water resistant
High gloss will achieve a mirror finish
Brochures Downloads:
www.polycure.com.au